Product Description
Polar Ignite 3 is a stylish fitness & wellness watch that helps you live a more energized life. It tracks your sleep, activity, and heart rate to provide guidance that's tailored to your body and lifestyle.
Polar Ignite 3
Find Your Rhythm.

Everyone is different but we all get the same 24 hours to make the most of each day. So, what's stopping you? It's time to start living your life in tune with your body's natural rhythm. See how others are finding theirs:
It's time to wake up.
Open your eyes to a full analysis of your body's recovery overnight and get your alertness forecast for the day ahead.
Haptic Alarm
A gentle "Good morning."
Softly stirs you from your slee without disturbing others.
Nightly Recharge

How did you sleep last night?
You'll get a breakdown showing you how well your body recovered overnight.
Sleepwise
It's gonna be one of those days.
See the effect your sleep had on your day's energy and alertness levels.
Now that you're up...
Our bodies are most alert in the late morning to afternoon, and fresh air and sunshine can do wonders for a person. Take the opportunity to get out and get active.
Activity Target
Here's a goal you can achieve today.
Every step and move you make counts...automatically.
Polar Fitness Tests
Which level are you at?
It's good to know where you're starting from.
Easy Fitness Test
Lie down, relax, and your aerobic fitness will be calculated for you.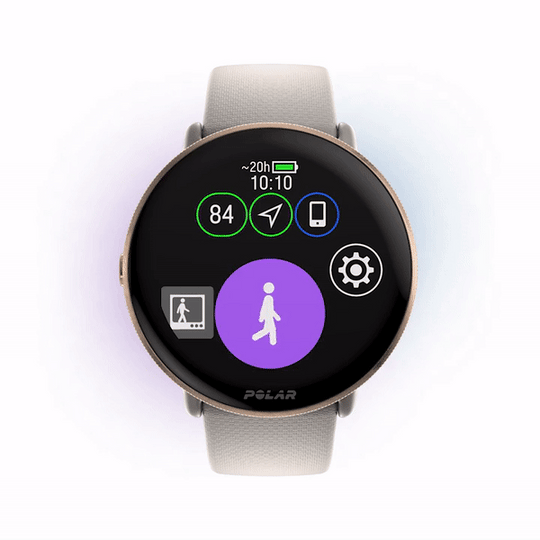 Normal Walking Test
Take a short, brisk walk, and get your fitness results in 15 minutes.
Hard Running Test
Run, see your maximum heart rate, and get your VO2max.
We have some work to do.
Squeezing exercise into a busy schedule is difficult, but it doesn't have to be. Early evening is actually a great time to train because your body is naturally primed for it.
Voice Guidance
We can talk you through it.
Get in-training audio feedback through Polar Flow with your headphones or phone speaker.
Over 150 of your favorite activities.
You can pick any sport or activity you like, when you like, and get the tools you need to track it.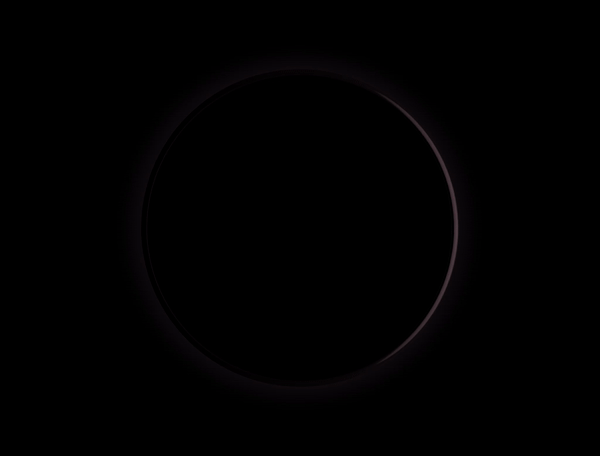 Let's dream about your new watch.
See your own reflection on a beautifully clear, curved AMOLED touchscreen - with widgets you can customize.
Curved Lens

A beautiful, seamless experience.
Hi-Res AMOLED Display

For sharper, crisper vivid colors.
Gorilla Glass 3.0 Touchscreen
Extremely tough, but very sensitive.
Quick-Access Widgets
Focus on what's important.
Customize your views to have the data you need and want ready at your fingertips.
Precision Prime™ OHR Technology
Your heart never lies.
10 LEDs across a range of wavelengths for deeper light penetration and 4 light detectors to pick up the light returning through your vessels - it's more than accurate, this is precision.
Long-Life Battery
Charges in minuts. Lasts for Days.
Up to 100 hours training time in power-save mode.
Up to 30 hours training time with full GPS and HR Tracking.

Up to 5 days on a single charge in watch mode.
High-Speed CPU
Complex data made simple, quickly.
Dual-Frequency GPS
Find yourself wherever you are.
More accurate with less interference from tall buildings and bad weather.
2x reduction in average position error.
Designed for early birds, and night owls
With four gorgeous finishes and a selection of changeable wristbands, this is a watch that looks good anytime, anywhere, and on anybody.
What's Included :